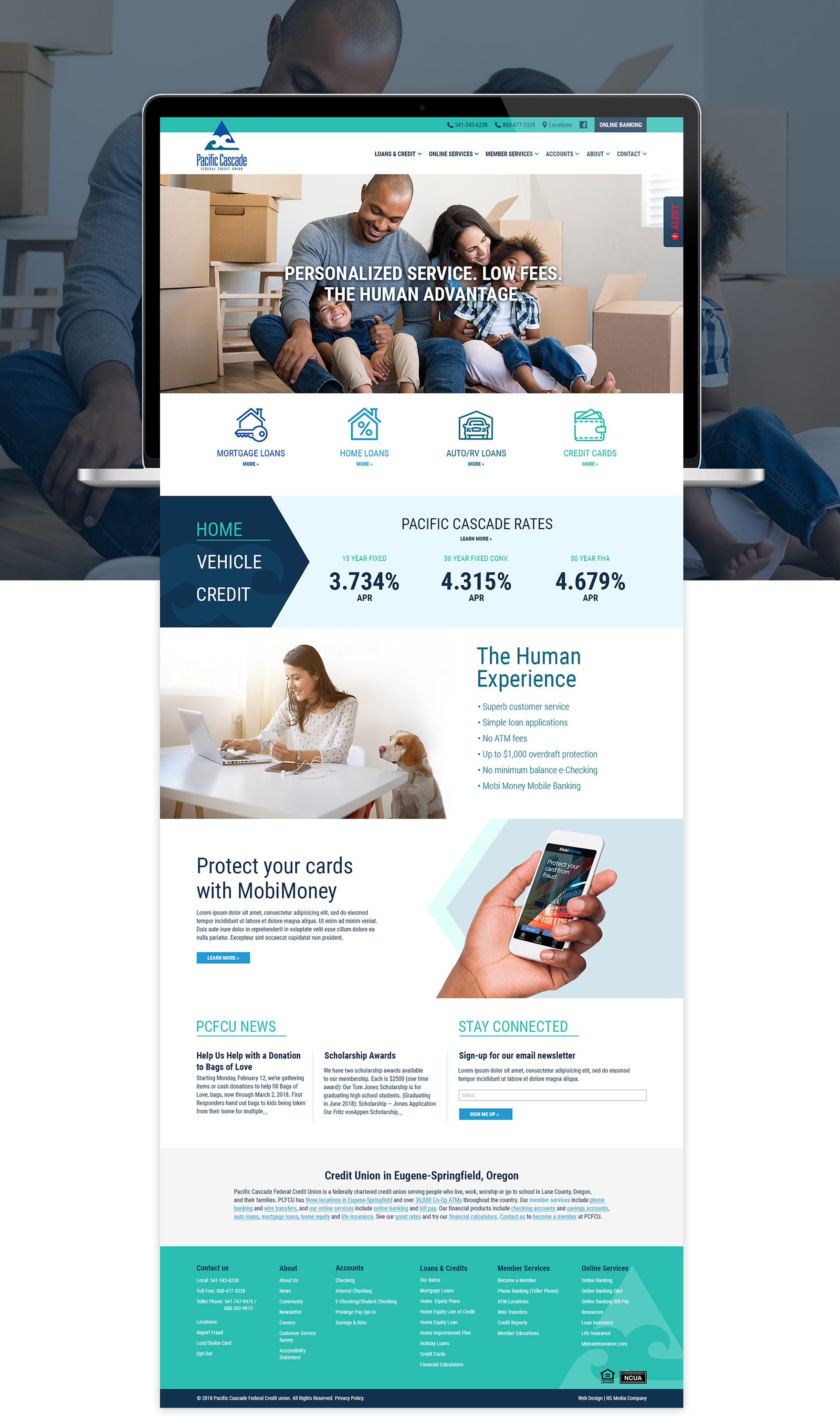 Pacific Cascade Federal Credit Union is a local credit union that is known for putting a personal touch on everything. They were an existed client that wanted a redesign to a more simple and modern look that emphasised their tagline, "Discover the Human Advantage".
I ran with that idea and used imagery of people out in the world enjoying life and balanced them with icons to represent services. I also introduced a brighter color scheme, that brought light to the site, while still keeping with the tone of the darker logo.
Pacific Cascade also needed a way to communicate industry changes or company announcements. I strategized with my developer to design an alert container that would auto expand out from the right side when there was a new message and stay closed when it was a message that the customer had already seen. This functionality kept the alters accessible, without being intrusive.
This site provided new challenges of needing to be ADA Compliant. I working closely with my content writer to make sure we were meeting those guidelines every step of the way and that I wasn't making design decisions that would make things more difficult.