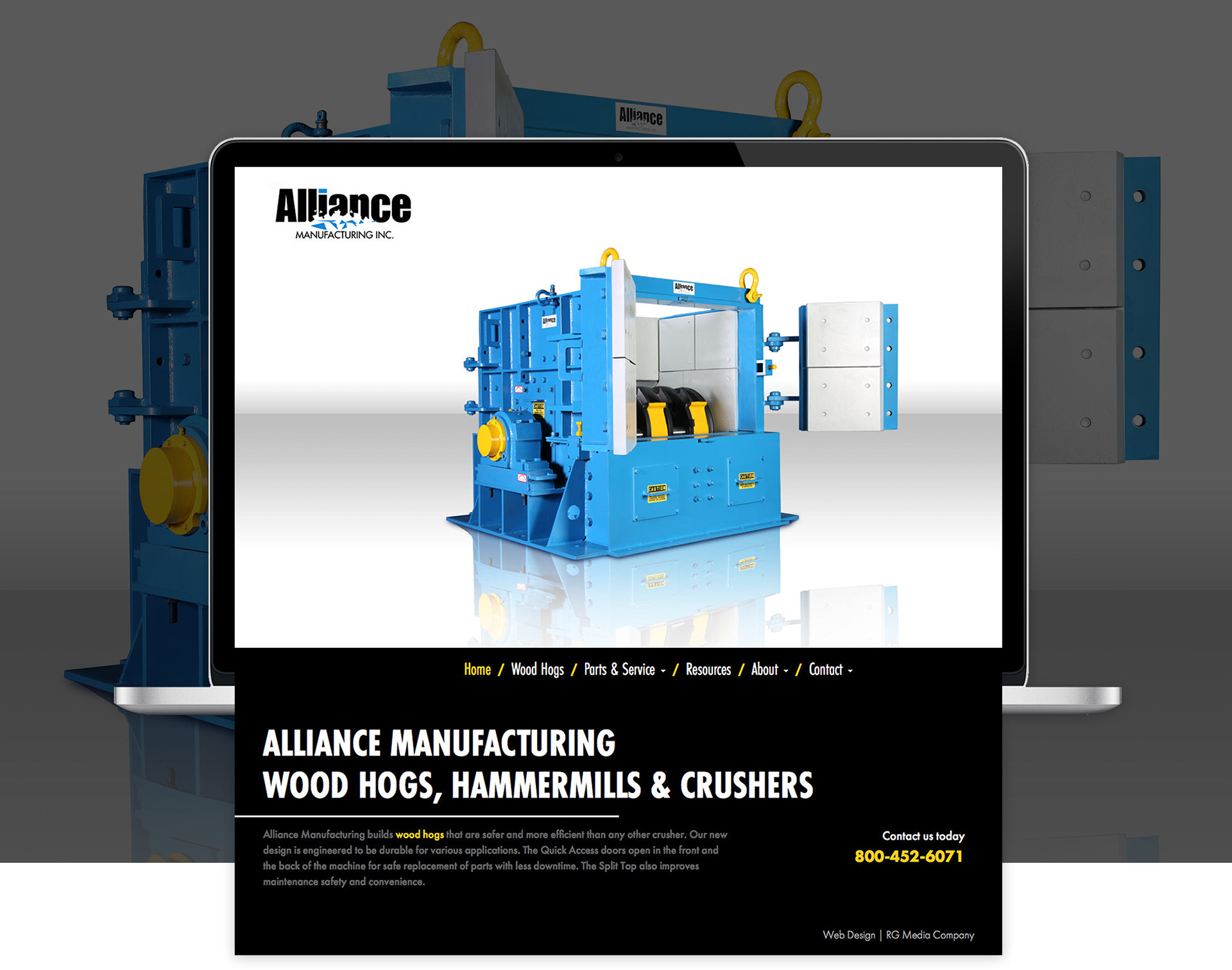 Alliance Manufacturing is a company that builds Wood Hogs that crush materials such as, wood, coal or recycling materials. The goal of this website was to showcase that hog and all of its unique features, as well as, provide their sales team with a place to send current and potential customers that could give as much information as possible.
Because this site was all about one product and a large majority of customers would be coming to the site looking for specitics, I decided to keep the homepage short and sweet and focus on driving customers to internal pages. A beautiful showroom style shot of the Wood Hog filling the screen and then the navigation immediately below, achieved that.
Good photography was essential to the success of this site. The client wanted a large image of the product at first view so customers knew they were in the right place immediately. I took advantage of our talented in-house photographers when planning the photography for this site. Making sure we captured all of the unique features and shot them in a way that brought them out of the dirty garage.