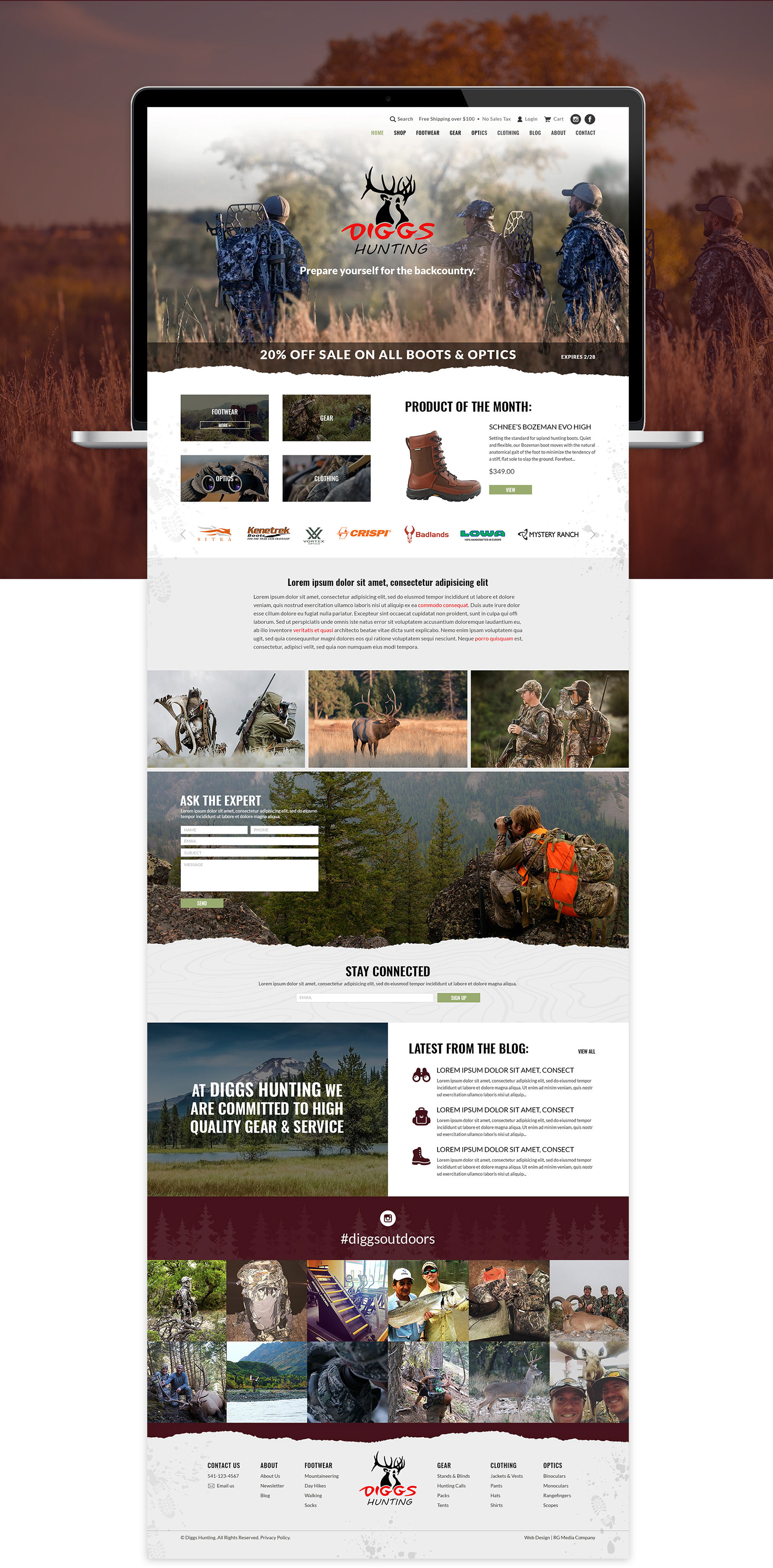 Diggs Hunting was meant to be an online only retail store for high-end hunting and outdoor gear from top brands. The goal of their website was to sell products and promote fitness. Specializing in big game hunting, where being ready for the trek to the animals is equally as important as having the skill to hunt them, Diggs wanted to be the go-to source for anything their customers might need. These things included footwear, gear, optics and clothing.
My task was to find the right balance between the e-commerce and the brand message. I chose to do this by featuring products and categories and then incorporating textures and photography where I could. Placing textures of muddy footprints or a topographic map next to photography such as, a hunter crotched on a mountain top wearing Diggs gear constantly drove that message home for the costumer.
Unfortunately, Diggs Hunting never became real, but the site is still one of my favorites, both visually and strategically.