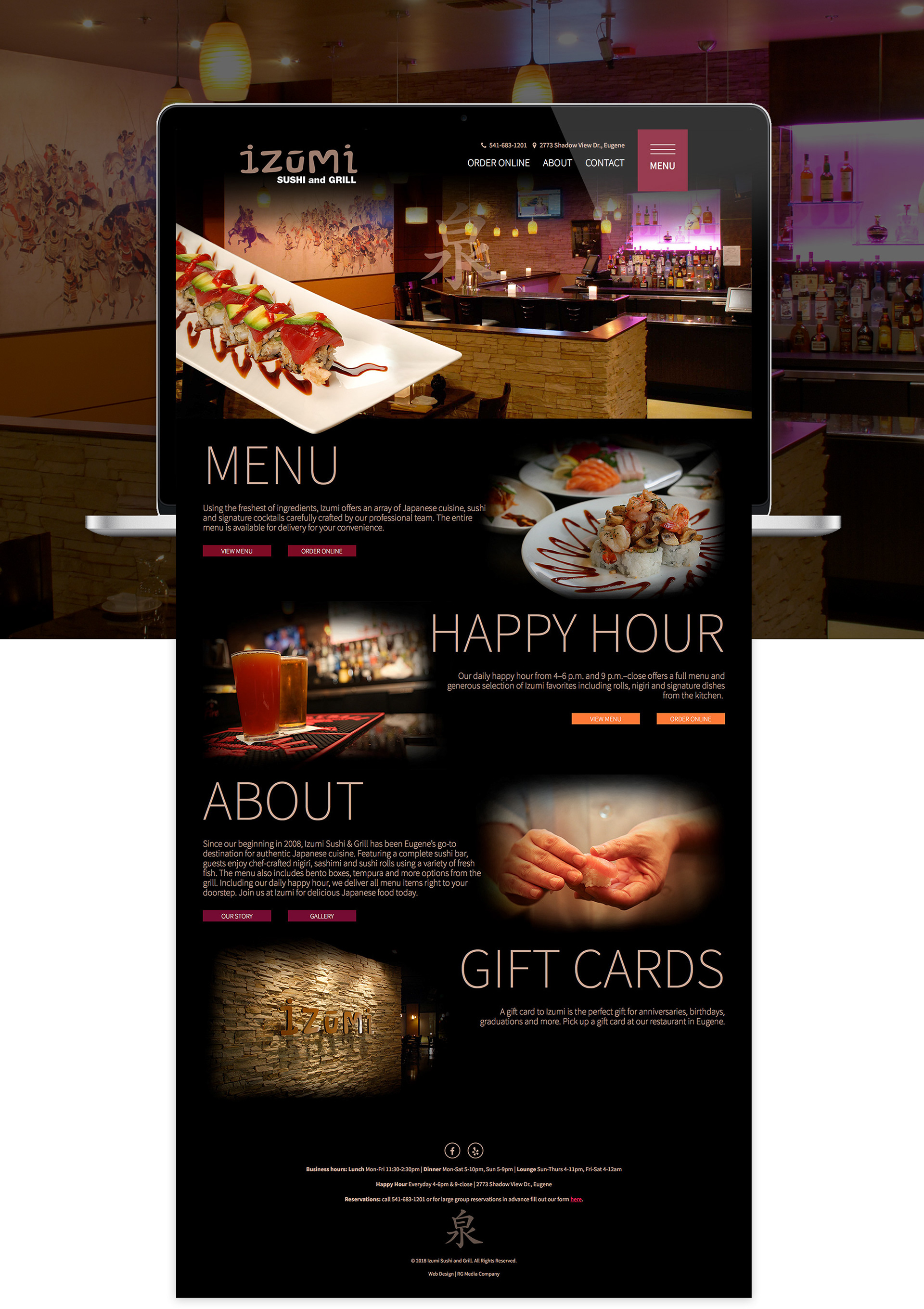 Izumi Sushi and Grill is a Japanese restaurant. They were looking to upgrade their website to showcase their high-quality food, online ordering capabilities and happy hour. They requested a simple design that expressed the classy, authentic atmosphere of their restaurant.
For the design of this website, I new what I wanted to do immediately. I could see it in my mind after meeting with the client. I knew I wanted it to be black, to let the photography of pop, and I knew I wanted a bright color pallet to accent the garnishes of the sushi. I also wanted it to be simple and minimal, so that everything could be oversized. The titles for each section were kept to one or two words, so that they could be thin and a desaturated cream color, reminding me of chopsticks.
The navigation was unique for this site in that Izumi needed to promote their extensive 'menu' and online ordering, but I needed to create a navigation that functioned well on both desktop and mobile. My solution was to collapse the menu into a secondary navigation using the hamburger icon to show customers that there was more to see.