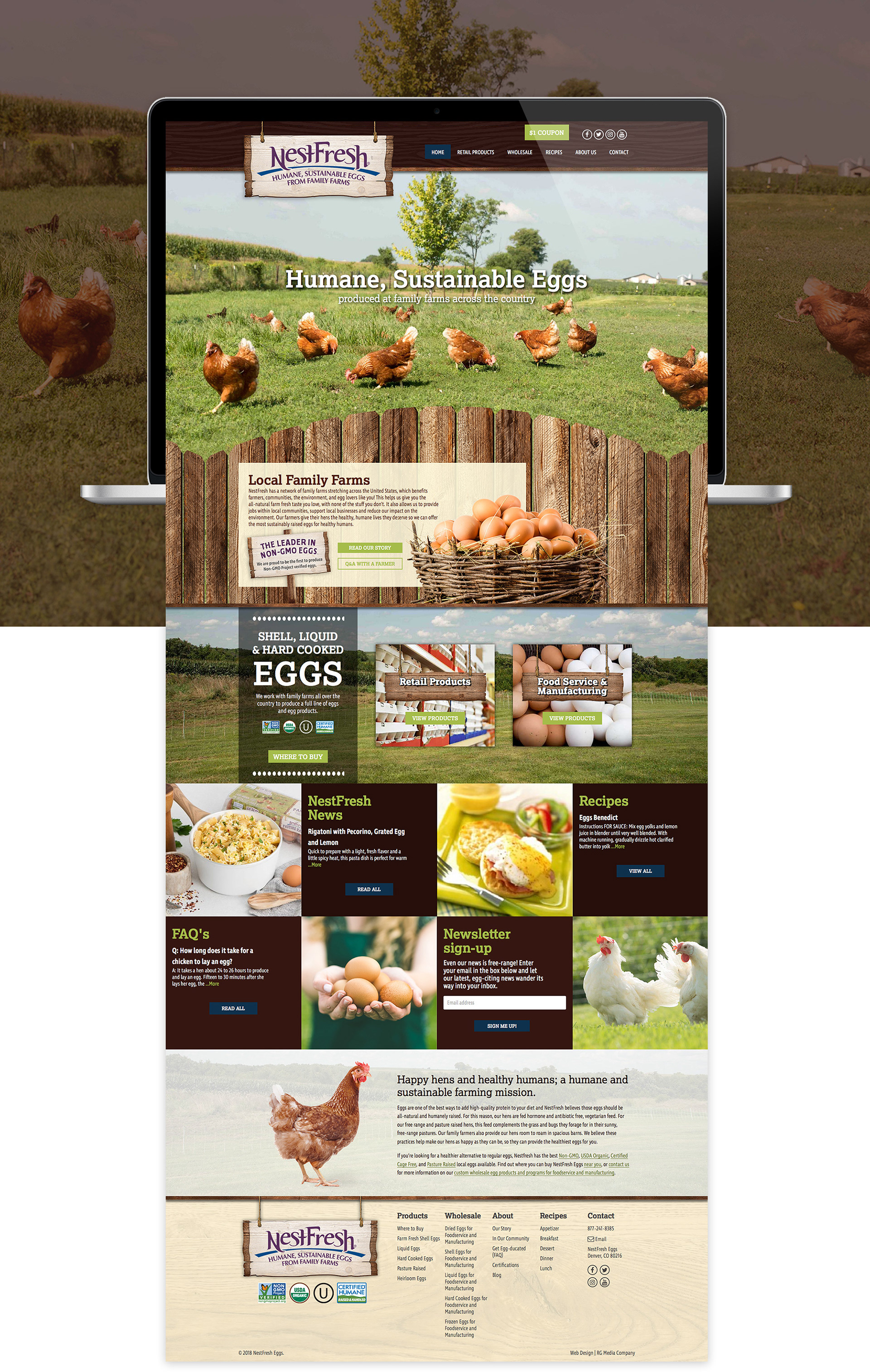 NestFresh is a national company that sells eggs to retail stores and food service customers. They are known for sourcing their eggs from family farms with pasture raised chickens. They asked for the site with farm look that showcased their many products and functioned as an informational resource for potential clients or familiar customers.
The trick for this site was creating a design that balanced the farm friendly look and the simplistic look of their existing packaging. My solution was to pull element off their packaging, such as the logo hanging on a wooden sign and pair it with various wood textures and farm or pasture imagery.
This client also requested scrolling animation for their site. I worked closely with my developer to find the areas of the design that would give the most impact without overwhelming the customer, or slow down the site.
Although NestFresh was a well established brand, their existing product photography was inconsistent. For the new site, we were able to pull together over thirty products and shoot them in our studio. After conversations with the packaging graphic designer at NestFresh, I was able to work as an assistant to our photographer to make sure we were getting all the angles and groupings needed for to new site or future projects.