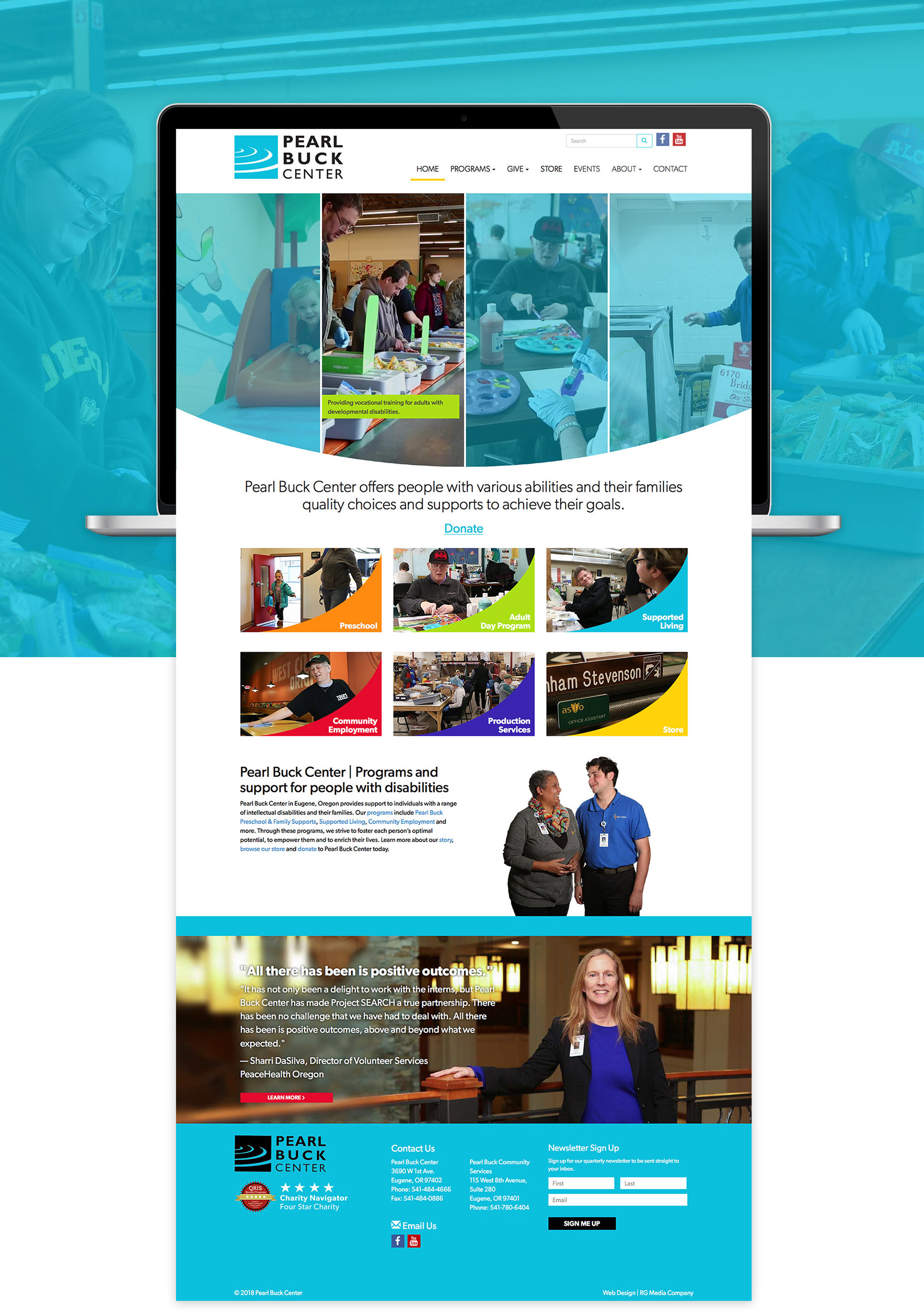 Pearl Buck Center is a non-profit organization dedicated to serving disabled people and their children. They provide services for all ages, from preschool, to community employment, to day programs for adults and seniors. They survive solely on donations and volunteers, which became the main focus of their new site. 
This site required intense strategy and functional design. Pearl Buck Center not only had strong call to actions, but a strong message to break the stereotypes and fear of people with disabilities, such as autism and down syndrome. I pushed this message any way I could. A video montage brings the user into the site, showcasing up to four of the main services and sits in a curved container, which subtly resembles a smile. This design feature is rippled throughout the site. Also serving as a connection to the Pearl Buck Center logo.
Color theory was also a strong component of this site. Not only were the programs color coded with their homepage portal, but the specific color paired to each section was chosen to evoke a specific feeling. For example, blue is associated with stability and loyalty, so it was paired with their Supported Living program, which provided resources that made it possible for individuals to live independently.