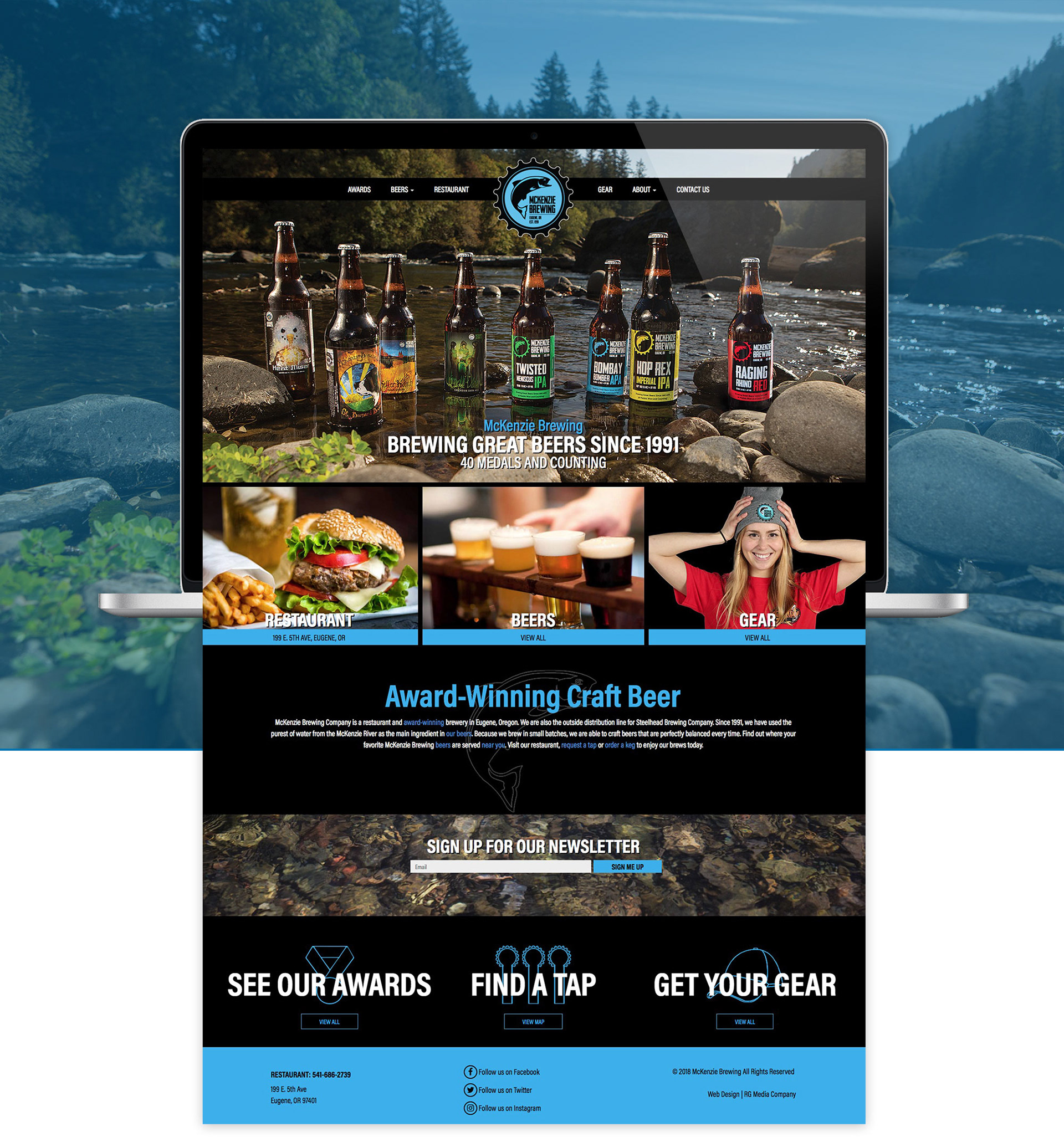 McKenzie Brewing is an award winning craft brewery based in Eugene, Oregon. They pride themselves with having perfectly balanced beer, because they use the purest water from the McKenzie River. The goal of this site was to showcase that pride and to be a resource for customers looking to find their beer or learn more about their favorite one.
The solution to their goals was simple, but the execution was a complicated. I coordinated a trip down the river for our photographer, creative manager and my father, a local fishing guide, and expert on the McKenzie River. They were able to capture the photography for this site, including the beautiful homepage hero.
I also, worked directly with our photographer to shoot over fifty products and gear for their online store. I made sure we were getting consistent angles for the stationary products, such as pint glasses and water bottles and helped coordinate the male and female models to make sure we were using them evenly wearing hats and unisex t-shirts and sweatshirts.
The design for the internal beers page was tricky because it needed to show a lot of information about each beer without overwhelming the customer. and still allowing our bottle and glass photography to stand out. My solution was to put the photo and information side-by-side and one beer on to of the other. I then added a sticky sidebar, which auto-scrolled to the selected beer. This let page to be as long as it needed to be and kept a positive user experience.